I have been really enjoying the Pilot FriXion 4-colour pen to make notes and graphs. The pen not only has a 0.5mm fine tip in 4 colours, but the FriXion also allows "erasing" the text by friction.
This is not happening by abrasion like pencils are erased, but by heating up the ink.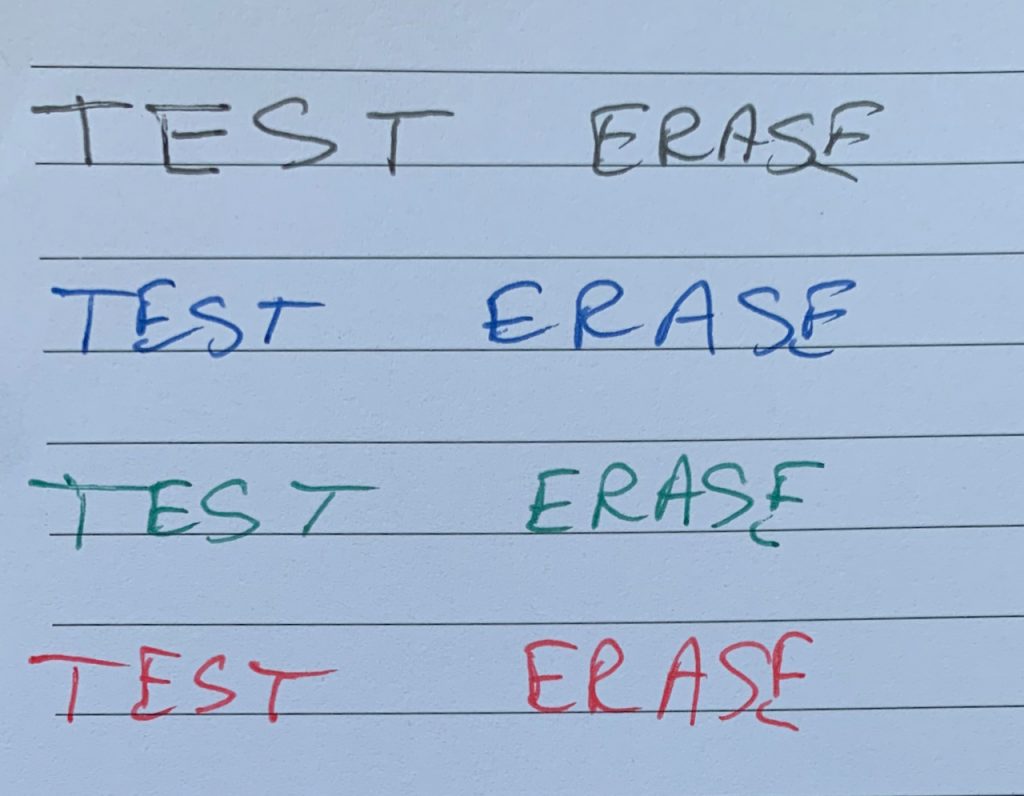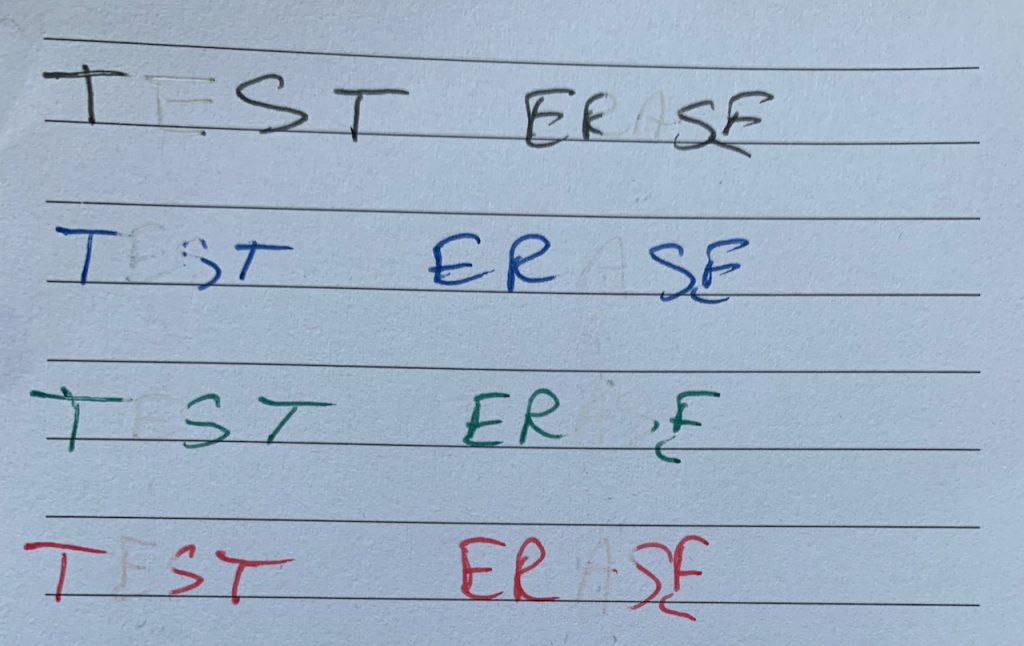 I read in a review of the pen that someone left the pen in the sun in the car and now the ink was blank as one would expect. But there was a response suggesting leaving the pen in the freezer "to restore the ink" which was surprising.
So I thought about trying it out and put the paper in the freezer and lo and behold it indeed came back: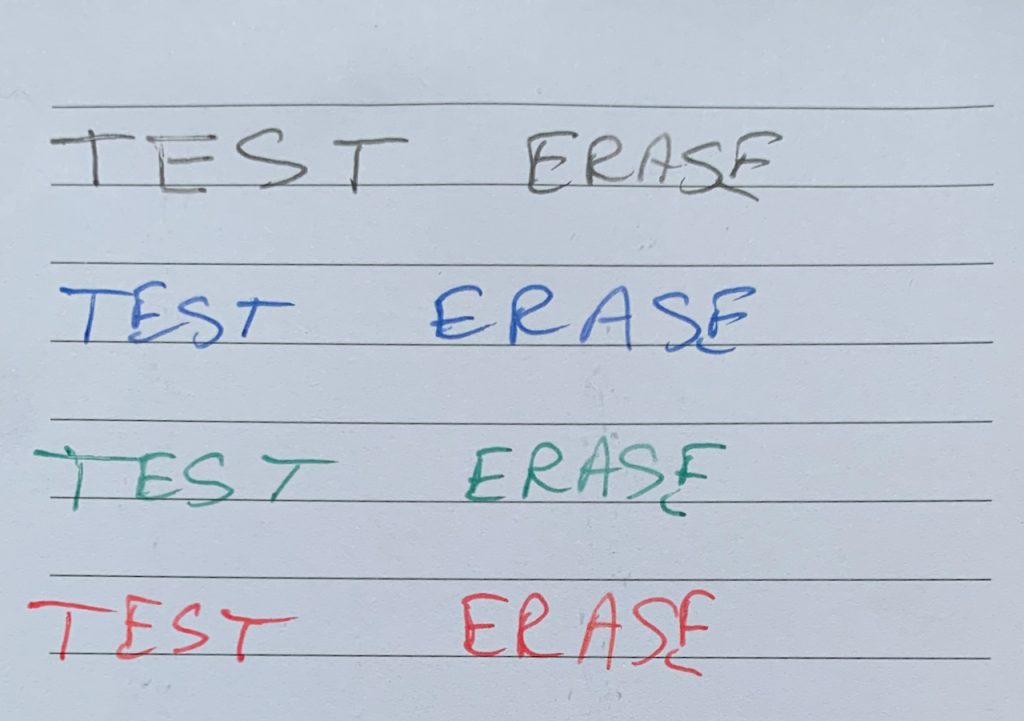 In the Ophan X book "Out of the Dark" (by Gregg Hurwitz) the bad guy makes his notes with a FriXion pen and "destroys" these by using a microwave. As in the story, a part stays legible, just like my attempt: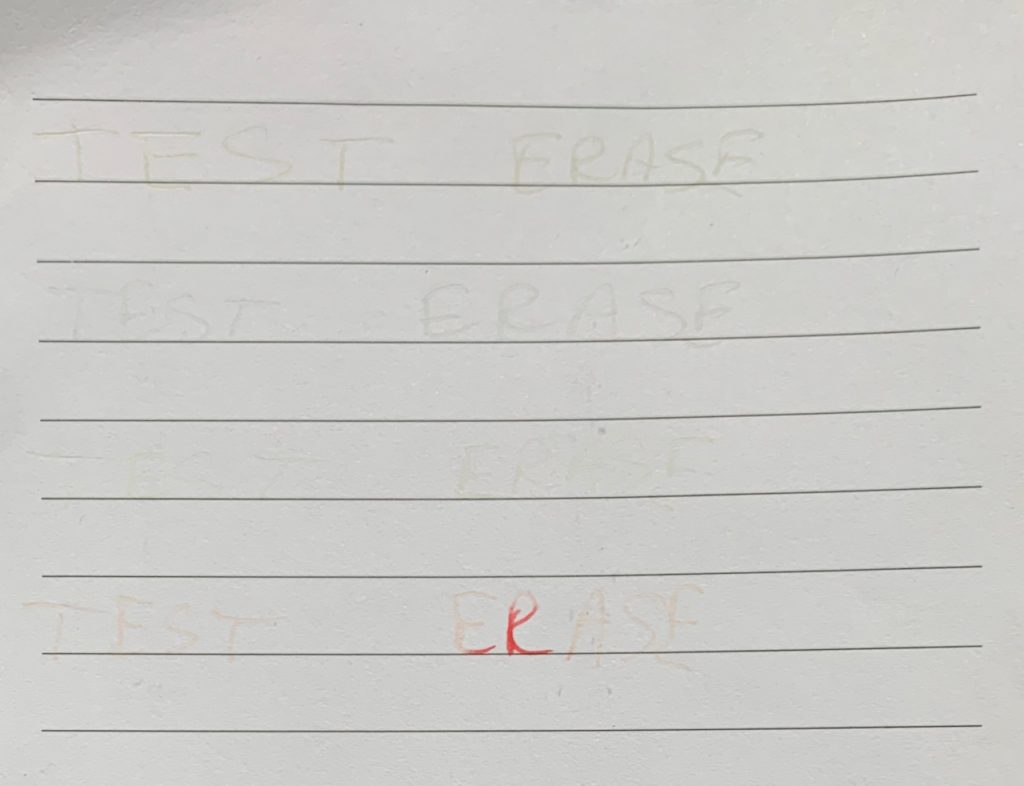 However, besides just increasing the contrast like my phone does, all Orphan X had to do was put it in the freezer and…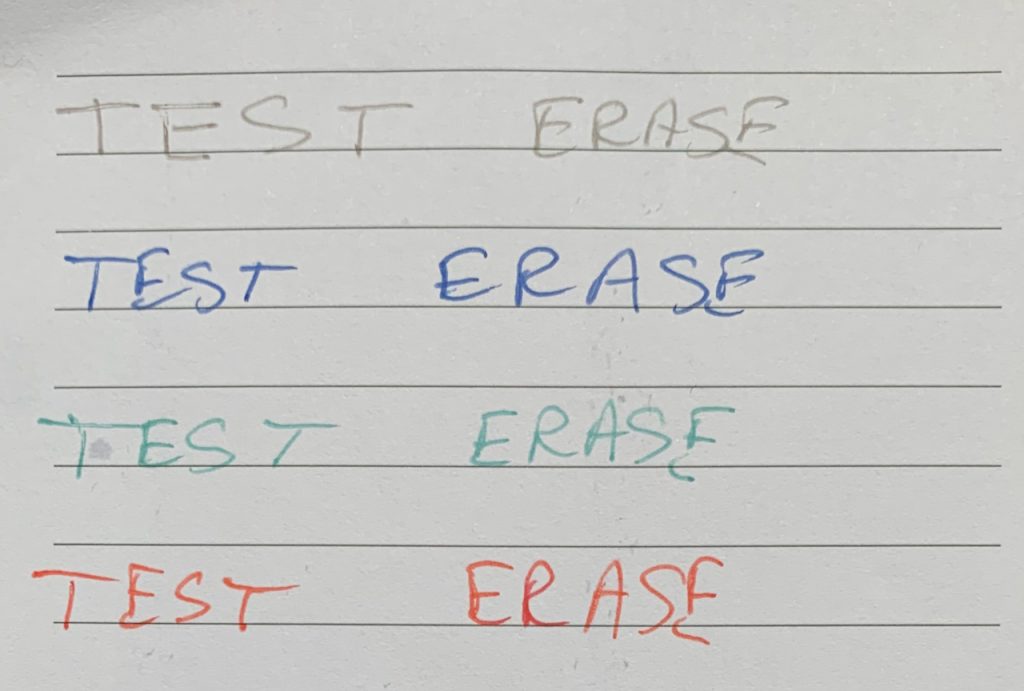 More on the background of the chemistry can be found for example here.
Fun stuff.